Calming the Heart: Managing Palpitations through Therapy
Discover how TherapyMantra's approach can help you manage palpitations through therapy. Our experienced therapists provide tailored treatment options to help you achieve sustainable progress.
This is what the symptoms of Palpitations can look like...
Sensation of fluttering or pounding 
Rapid or irregular heartbeats
Skipping beats or missed beats
Racing heartbeat
Shortness of breath
Chest pain or discomfort
Dizziness or lightheadedness
Fainting or near-fainting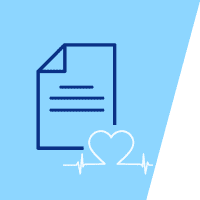 Unsure about your symptoms?
Take our Assessment and get an instant report to understand your symptoms.
TherapyMantra's innovative approach can help you achieve a transformation in your mental well-being.
At TherapyMantra, our approach is based on extensive clinical expertise, years of experience, and up-to-date research. Our program is designed to provide you with the tools and resources you need to make sustained, transformative progress.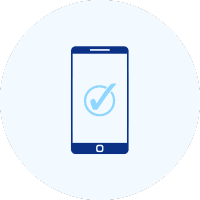 Tell us about your palpitations issues by completing a quick 5-minute online form.
Consult with your Therapist
Based on your preferences and needs, we connect you with specialized counselors who are available 24/7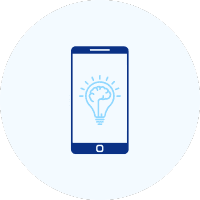 In addition to video & chat sessions, our app provides self-care tools, videos, & meditations to assist you
Explore treatment options that are personalized to meet your specific needs and preferences.
Our commitment is to provide you with unrelenting support and accompany you every step of the way, while ensuring you have access to the necessary resources to achieve your insomnia goals and attain rejuvenating, restful sleep.
Let a Mantra therapist help you
Select from a diverse group of highly qualified experts who specialize in providing support for palpitations, with the possibility of in-person meetings depending on your location.

Benefit from therapist-recommended tools to receive ongoing care and support between sessions, helping you maintain progress towards achieving your insomnia goals and achieving restful, rejuvenating sleep.

Monitor your progress and witness significant improvements in your mental and physical health over time as you continue your therapy sessions.
Not sure what kind of care you need?
Choosing the right treatment for your palpitations is a crucial step in your mental health journey. Consult with one of our mental health coaches to receive a personalized recommendation that aligns with your unique needs and circumstances. We will provide you with the support and tools necessary to overcome insomnia and achieve restful, rejuvenating sleep.
Your questions about Palpitations, answered