Top-rated employee assistance program
Help keep your employees happy, healthy, and productive with our assistance programs, suitable for both small and large businesses.

Healthier employees, better business outcomes
What is an Employee Assistance Program?
An Employee Assistance Program (EAP) is a work-based intervention program designed to assist employees in managing personal problems that may impact their work performance, health, and well-being. It is a voluntary, confidential service provided by employers to support the overall well-being of their employees.
The primary purpose of an EAP is to offer counseling, assessment, and referral services for employees facing personal or work-related challenges. These challenges may include mental health issues, substance abuse, stress, relationship problems, financial difficulties, legal concerns, or other personal matters.
According to a recent survey, a majority of employees worldwide, approximately 70%, experience work-related stress or chronic health issues. This has a significant impact on companies, leading to a 35% decrease in productivity.
Empowering Your Organization through Innovative Offerings
We provide cutting-edge and inventive solutions that empower your organization to thrive. Our innovative offerings drive growth, enhance efficiency, and foster a culture of continuous improvement.
Higher Engagement Rates & ROI
TherapyMantra achieves significantly higher sign-up rates, 5-7 times more compared to other EAPs. We specialize in developing tailored communication strategies to enhance awareness and engagement among employees.
The program's satisfaction rate on MantraCare is exceptional, with 95% of users expressing their contentment. Our proactive coaches and counselors work diligently to foster engagement and ensure users' satisfaction throughout their experience.
Our delivery includes comprehensive quarterly reports that provide in-depth insights, valuable observations, key learnings, and actionable recommendations for driving organizational change and improvement.
We offer flexible connectivity options to cater to your preferences and convenience. Connect with us through chat, audio calls, video calls, or in-person sessions, enabling you to engage with our services wherever and whenever you choose.
Our mobile app provides access to a vast library of resources, including over 2000 articles, videos, and self-assessments. Explore a wide range of topics and benefit from valuable content conveniently at your fingertips.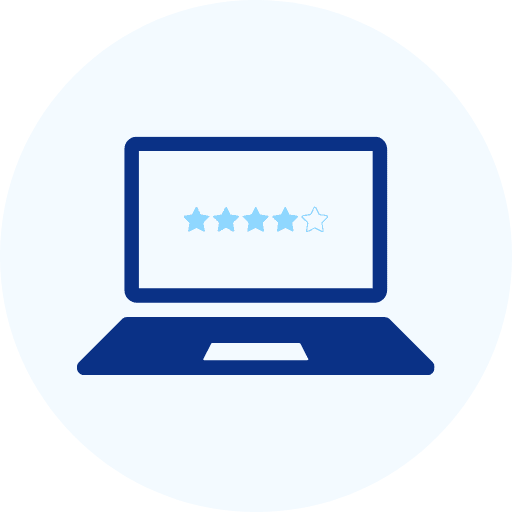 With over 10 specialized programs, including women's health, physical therapy, smoking cessation, and more, we provide targeted support to help individuals achieve their specific goals and improve their overall quality of life.
Take a free mental health test today! Know how you feel.
Enhancing Well-being through Specialized Programs
The majority of our clients have realized a favorable return on investment (ROI) from their investment in employee health. By fostering healthier and happier workplaces, we have facilitated enhanced employee productivity, increased employee morale, reduced absenteeism, and improved employee retention rates for our clients.
Felt more equipped to manage stress
IT Company
Reported increase in productivity
FMCG Company
Saved due to turnover reduction
Hospitality Company
Preferred by Small and Large Businesses Alike
TherapyMantra is a comprehensive and cost-effective solution that caters to the requirements of both large and small businesses. We offer flexible pricing with risk-free cancellation and no setup costs. Our solutions are scalable and adapt to the growth of your organization. With over 10 employee assistance programs, TherapyMantra is the all-in-one corporate assistance benefit program you'll ever need.
100% online with Holistic & Intuitive App
Interactive
LIVE, personal, one on one video calls with wellness coaches when you want.
Comprehensive
Covers all areas of your wellbeing, physical, mental, emotional, spiritual, career, financial and more
Unlimited
No cap — employees can engage an unlimited number of coaches, sessions and time to address their needs
Personalized
Customized 1-on-1 guidance for YOU from vetted professionals
Curated Wellness Content
Enjoy podcasts, articles, and videos from our coaches and team.
Confidential
Privacy is ensured, and providers do not have access to your phone number or payment info
Recommended by HR's across the world
"Individuals from divisions across the organization have expressed how much the substance on MantraCare has assisted them with handling recent developments, work on their rest, and even assist with keeping their children on target! On the regulatory side, our MantraCare reps are astonishing at noting our interminable bog of inquiries and ensuring that the application is set up to prevail for our groups. MantraCare has been a necessary piece of our pandemic reaction, and will keep on being a stunning advantage for our colleagues pushing ahead!"
Kevin, Vice President HR
Global IT Services Company
Trusted partner to Companies across 40+ Countries