Managing ADHD: Finding Focus through Therapy.
Unlock your potential and find focus with TherapyMantra's ADHD therapy. Our program is designed to equip you with the necessary tools and resources to manage symptoms and achieve your goals.
This is what the symptoms of ADHD can look like...
Inattention or difficulty focusing on tasks
Impulsivity or acting without thinking
Hyperactivity or excessive restlessness
Forgetfulness or losing things frequently
Difficulty organizing tasks and activities
Avoidance or dislike of tasks
Interrupting others or talking excessively
Procrastination and difficulty starting tasks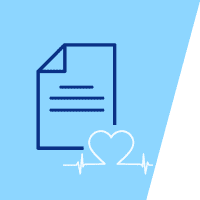 Unsure about your symptoms?
Take our Assessment and get an instant report to understand your symptoms.
Experience a Transformation in Your Mental Health with TherapyMantra's Innovative Approach
At TherapyMantra, our approach is informed by a rich background of clinical expertise, extensive experience, and the most recent research findings. Our all-inclusive program is designed to provide clients with the necessary tools and resources for sustainable progress and transformative change.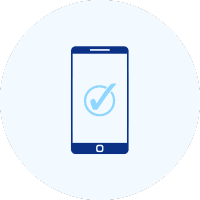 You can share your ADHD concerns with us by filling out a brief online form that takes just 5 minutes.
Consult with your Therapist
We connect you with ADHD counselors who are available around the clock to cater to your needs & preferences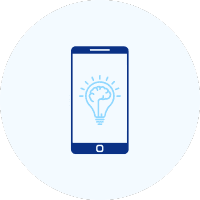 We offer a range of self-care tools, videos, & meditations to complement your video and chat sessions
Our treatment options are personalized to fit your unique needs and preferences
TherapyMantra's approach is rooted in years of clinical experience, extensive expertise, and the latest research. Our program is carefully crafted to equip clients with the essential tools and resources for sustained and transformative progress towards their mental health goals.
Let a Mantra therapist help you
Consider selecting from a diverse group of highly qualified experts specialized in providing ADHD support, with the option of either online or in-person sessions based on your location.
Benefit from therapist-recommended tools to receive ongoing care and support between sessions, enabling you to stay focused on achieving your goals and enhancing your emotional balance.
Observe significant progress in your mental well-being over time by monitoring your development as you continue your therapy sessions.
Not sure what kind of care you need?
If you have ADHD, our mental health coaches can provide you with personalized recommendations on treatment options that align with your individual needs and circumstances. With our guidance and support, you can overcome ADHD and achieve emotional balance. Our goal is to equip you with the tools and resources necessary to take control of your mental health journey.
Your questions about ADHD, answered